Commitment to improving performance and profitability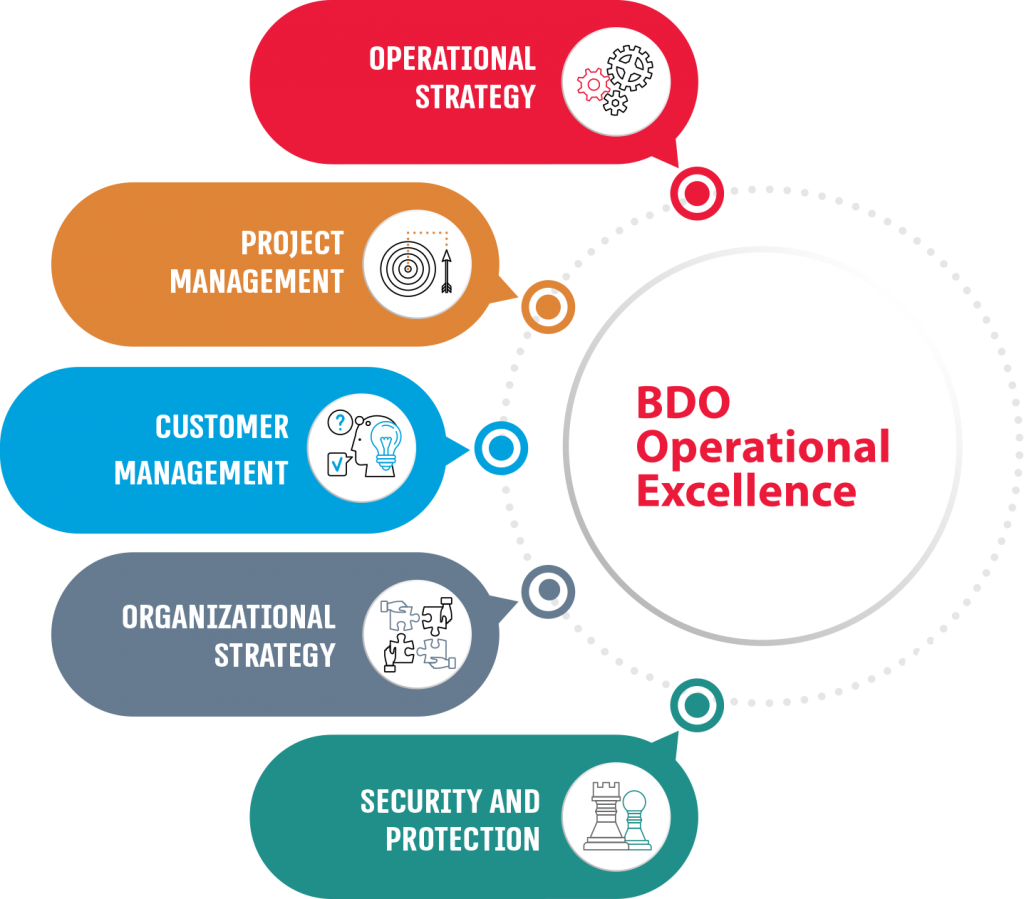 BDO Operational Excellence (formerly known as Kav Project) provides customers with optimal solutions, to ensure that they meet their business objectives, improve performance and increase profitability.
Our sterling reputation, accumulated over decades of activity, rests on proven success in working with hundreds of companies, organizations, and authorities in a broad range of sectors, as well as  our in-depth familiarity with competitive market conditions, both domestically and globally.
Working to uncompromising standards, our goal is to be the leader in the world of management consulting – in guiding companies to improve performance and achieve maximum profitability and growth across all sectors of the economy. We do so while providing added value to our clients, maintaining the highest standards of integrity, dedication and responsibility. We tailor our services specifically to the needs of each customer with an emphasis on full availability and fast, efficient and professional execution.
The Five dimensions of operational excellence
Our approach generates value through multidisciplinary solutions in the five dimensions of operational excellence: Operational Strategy, Organizational Strategy,  Project Management and Customer Management.
By addressing each of these components along the value chain, we provide our customers with the highest possible value.
We are dedicated to fully partnering with our clients, closely accompanying them on the path to maximizing their performance and profitability. We provide the organization's management and professional echelon with optimal tools for meeting objectives and thriving in a competitive market.
Our accumulated knowledge, experience and abilities allow us to customize solutions to the specific needs of each and every client. We partner with our clients in a shared working process, which calls for high involvement, concern, and initiative starting from the stage of initial planning, through  program implementation, and continued support for as long as it is needed.
Wealth of Knowledge with a Variety of Capabilities
We invite you to select the relevant service for you